NEW UMPIRES

At the start of each new season we get many new applicants who would like to join our group. We offer formal training for all new applicants to become umpires. Our clinics that are scheduled have both classroom and field sessions. We average between 10-20 new applicants each season.

If you would like to join our group, you can sign up by clicking on the Become A Member button.


Below are some of our previous clinics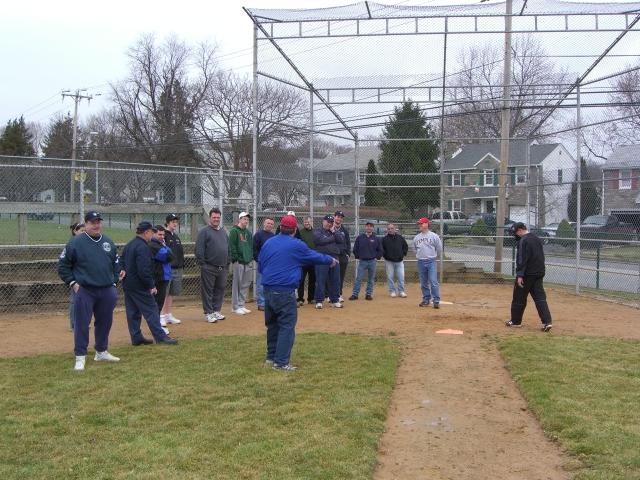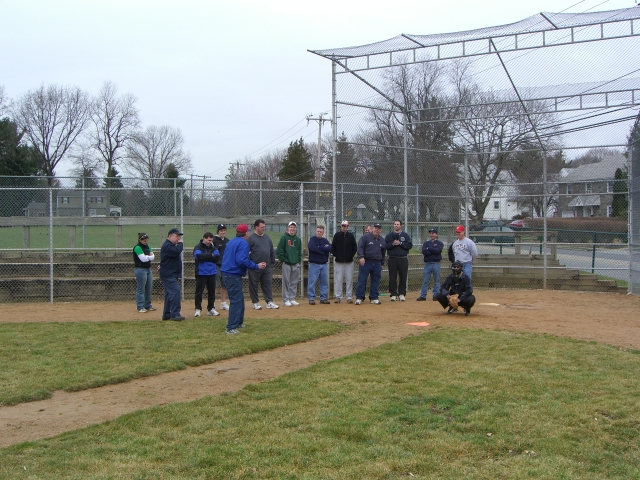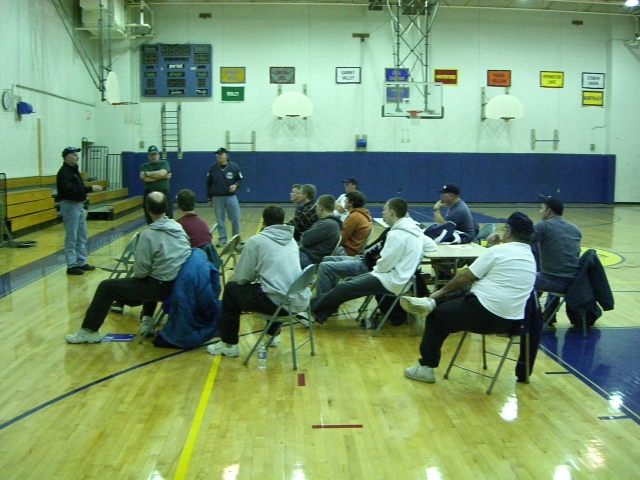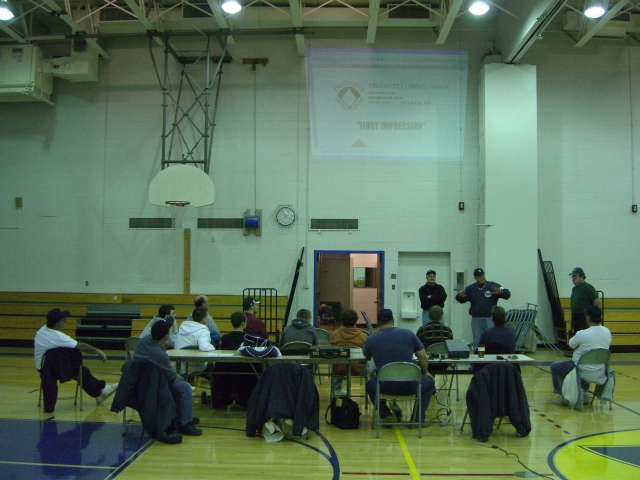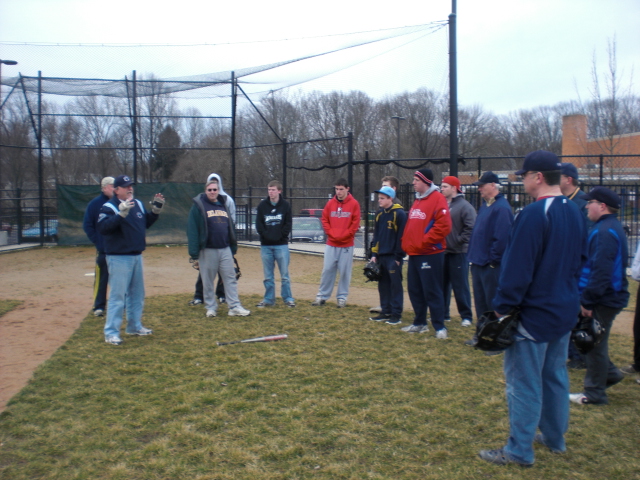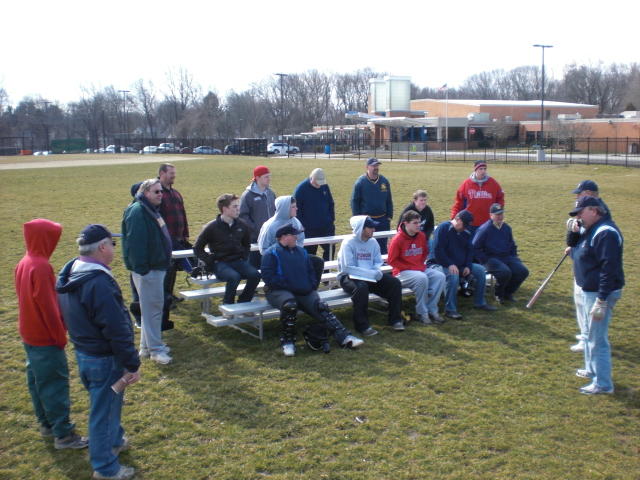 "ATTENTION CURRENT MEMBERS"
Please make sure that your contact information is up to date in order for you to be contacted. Phone Numbers, Address, E-mail Address Etc...
Please forward any changes to me ASAP!

E-MAIL: heyblue517@aol.com
---
INCLEMENT WEATHER PROCEDURES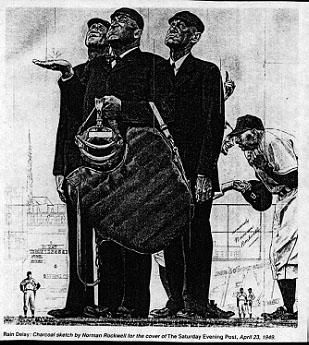 When calling in your cancellation please be specific with the
League,
Level of Team,
Field Location,
Time of Game,
Your Name & Numbers you can be reached at,
and anything else important for this request.
DO NOT LEAVE A RESCHEDULED GAME WHEN CALLING IN TO CANCEL. PLEASE CALL BACK IN 3-4 HOURS WITH YOUR RECHEDULED GAME.
In the event you have to cancel any games
due to inclement weather, forfeit's etc.....
You can reach the assigner at the following phone numbers:
24 HOURS
610-543-3969
BEST NUMBER

PRIOR TO START OF GAME AT THE FIELD
610-543-1323
REMEMBER IT IS YOUR RESPONSIBILITY TO CALL
THE ASSIGNER 1 HOUR OR SOONER
BEFORE THE START TIME OF THE GAME
Threatening Weather and Lightning Policies

a. Threatening weather conditions and/or lightning will end the game or
practice session. Due to the lack of lightning safe, enclosed structures, the Baseball / Softball Fields will be cleared of all persons in lightning conditions. All players, spectators, coaches and managers are to move to an area of safety (i.e. house or a motor vehicle). Areas around the concession stands are not considered safe areas.
b. Games scheduled to start while lightning is sighted will be cancelled as a
rain out if the delay due to the activation exceeds thirty minutes past the
games posted starting time. Umpires will notify the coaches of this decision.
c. It is the umpire's decision only to resume play if conditions improve. He will make sure that it is safe in order to continue play.
d. No one will be allowed into the Complex or Park District field area while lightning has been sighted or is in the area. Dropping off players by parents
or guardians will not be permitted until the Lightning has cleared. For safety considerations, everyone shall remain in their cars while lightning is in the area.
e. Umpire's will do their best to play the game, but if conditions are poor
they will cancel that scheduled game for the safety of all participants.
---
ATTENTION ALL LEAGUES
Official Baseball rules

Only players registered on a teams Official League Players Roster will be allowed to play in an official game. If a team is unable to field 9 rostered players the game will be declared a forfeit. Teams may not borrow players from another team or league.
1.01 Baseball is a game between two teams of nine players each, under direction of a manager, played on an enclosed field in accordance with these rules, under jurisdiction of one or
more umpires
4.17 A game shall be forfeited to the opposing team when a team is unable or refuses to place nine players on the field.
TRICOUNTY UMPIRE GROUP will not officiate any game declared a forfeit caused by a Human Condition.
This includes all leagues covered by TRICOUNTY UMPIRE GROUP
Leagues, with In House Rules that allow rules to be altered will have to use an independent person to officiate these games. NO EXCEPTIONS!