BECOME A MEMBER
For anyone wanting to join our group, please click this link to BECOME A MEMBER and send your information to assignor. You must apply before January of that season, to be put on our mailing list for the current season. We expect to have as many or more leagues this coming season which should generate games starting in

March, April, May, June, July, and August.
Games that are played during the month by the weekday
March we cover approx. 15-20 games a night,
April we cover approx. 20-30 games a night,
May & June we cover approx. 50+ games a night,
July & August we cover approx. 25 games a night.

Weekends games will be 100+ games on Saturday's and 50+ games on Sunday's.
If you are looking for work during this time, I suggest that you contact us and discuss your situation with assignor.
We have a very flexible game schedule Monday through Friday with games being played from 3:30pm to 8:00pm daily. On weekends the time will start at 8:00 through 8:00pm with games running all day.
Our umpires work 1-7 days a week depending on their availability. "No other organization or group can offer you this many game assignments per season"
If you would like to discuss anything with assignor you can click on this link to CONTACT US and give him a call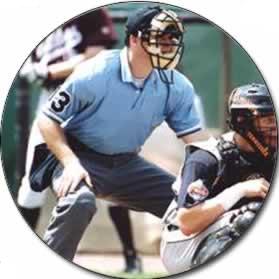 We offer clinics for all first year members. Any current member can participate in these clinics as well. Please go to the Message Center Page for more information
Clinics for 2018 will be scheduled in February / March
---
---